Life Support Certification Center For The Houston Area
American Heart Association CPR , ACLS, PALS Training, TNCC, DOT Urine and Breath Alcohol Training
Hi there my name is steven  started my Carrer in medicine in 1985 as an EMT, I started doing 911 and went to san Jacinto College to complete my paramedic. I have several years in 911, ambulance transfer service, and ER. In 2008 I started teaching AHA courses for HCA.  I enjoyed teaching so much I opened BAP Life Support in 2014. In 2019 we added TNCC and ENPC training to our training site, To keep growing I open an office in Longview TX to serve that part of Texas.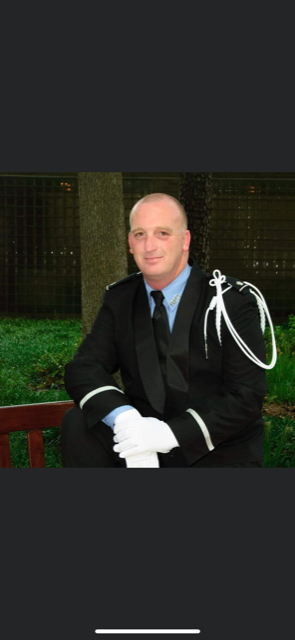 Steven Richardson
G.M./Lead Instructor
BAP Life Support NE Texas
I'm Steven Richardson, a retired EMT with 20+ years' experience in the Emergency Medical Field.  I was originally certified as an EMT-B in December of 1995, 6 months prior to graduating G.C. Scarbrough Sr. High in Houston, TX.  I am a married father of 7, yes 7!  Professionally, I consider myself the consummate public servant, having worked as an EMT, Volunteer Fire Fighter, and Correctional Officer.  As an EMT, I have worked 911, Transfer, and Critical Care transports, as well as an ER Tech.  I firmly believe that I doesn't matter how much advanced training you have, if you don't know your basics, you will not be effective.  I try to bring real life experiences to my classes and make sure my students actually learn the
BAP Life Support Deer Park Texas
Patrick Ermis, MSN-Ed, RN, LP, TCRN is currently a Clinical Manager II at Memorial Hermann Convenient Care Center in League City and Adjunct Faculty – ADN Transition at San Jacinto College – South, and previously (2014-2017) Clinical Coordinator in the Emergency Department at Memorial Hermann Southeast Hospital, and (2010-2014) Nurse Manager, Emergency Services at East Houston Regional Medical Center, a campus of Bayshore Medical Center in Houston, TX. Prior to this role, he was the District Manager at Bay Star Ambulance Service. Patrick is a licensed paramedic and received his Associate Degree in Nursing from San Jacinto College, Bachelor of Science in Nursing from The University of Texas at Arlington, and Master of Science in Nursing – Education from West Coast University.  He has been a Course Director/Instructor for TNCC and ENPC since 2011 and has a passion for teaching emergency nursing.